Teens
Biography Reference Bank is an essential full-text database for biographical research in any discipline, such as women's studies, cultural studies, media studies and more.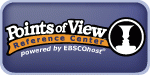 Points of View Reference Center™ is a full-text database designed to provide students with a series of essays that present multiple sides of a current issue. The database provides more than 280 topics, each with an overview (objective background/description), point (argument), counterpoint (opposing argument), and Critical Thinking Guide.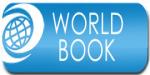 The World Book web site offers an encyclopedia, dictionary, atlas, homework help, study aids, and curriculum guides.