Check out the new Teen Center at CPL!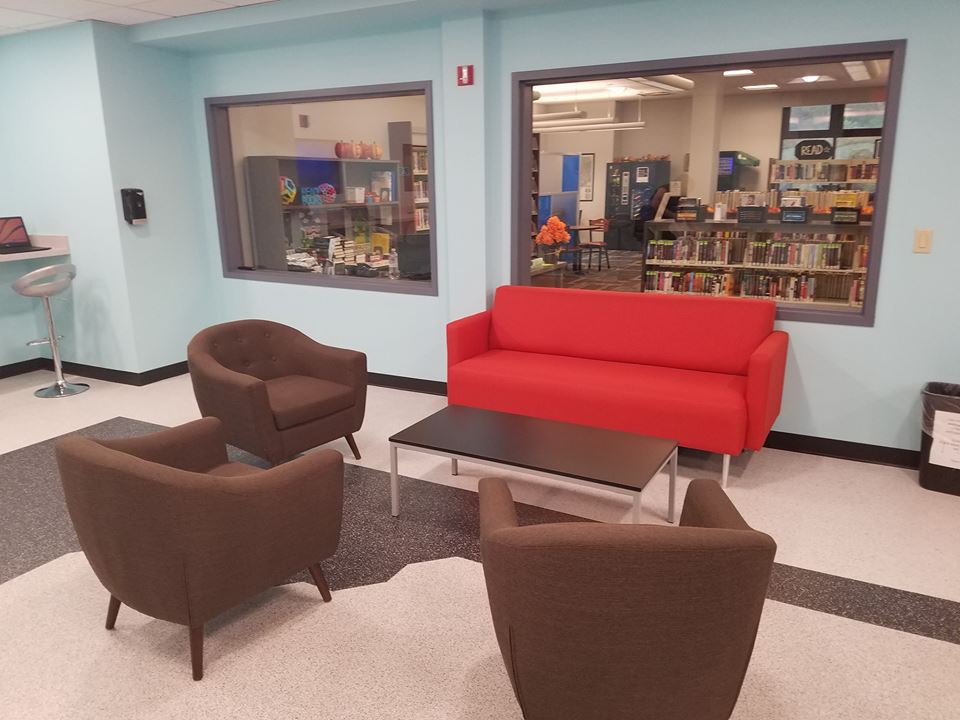 We have tons of stuff to do, like:
Play games (both video and board games)
We have a Wii and Wii U as well as a ton of board games from classics like Checkers and Monopoly, to newer ones like Zombie Dice, Forbidden Island, and Munchkin.  If you have suggestions for more we should add, let us know!
Read a Magazine
Enjoy a large selection of magazines in the Teen Center including Rolling Stone, Otaku, PC Gamer, Seventeen, and many more!
Just hang out!
We have comfy seats and a teens-only place to talk with friends, hop on the wifi, and relax! 
Get a Snack
Food and drink are allowed in the library and we have a vending machine with snacks and cold drinks; and a machine for coffee, tea, and hot chocolate!
Work on the Puzzle
There is always a puzzle going in the café area of the library near the vending machines.  Sit down and see if you can finish a section! 
Volunteer
The Library is always looking for teens to help with displays, ordering books and music, organizing the teen area, and lots of other projects.  Ask Liz or Felicia about volunteering today! You can also learn a little more about our Teen Volunteer Corp at this page.